.: Welcome
Alain Pire Experience is a psychedelic trio from Marchin (Belgium). Its aim is to restore the spirit of Psych bands from the 60's such as Cream, Tomorrow, Beatles circa 66/67, Syd Barrett's Pink Floyd, Blossom Toes, The Syn, The Open Mind ...
Our first album "Cambridge" was released in spring 2014 - orders can be placed from this site.
The next opus, released in 2017, "Song from the 13th floor" receivend rave reviews
And their brand new album, entitled "APEX" has been released in May 2019
Alain Pire Expérience est un trio fondé par le guitariste et compositeur Marchinois : Alain Pire. Leur démarche est de restituer l'esprit exploratoire des grands groupes psychédéliques des Sixties qu'étaient Cream ou encore le Pink Floyd de Syd Barrett...
Le premier album du groupe "Cambridge" est sorti au printemps 2014 et est disponible en commande sur ce site
Leur second opus, "Songs from the 13th floor" est sorti en janvier 2017
Et le tout nouveau "APEX" est disponible depuis Mai 2019
Update: 01/07/19
.: About the band...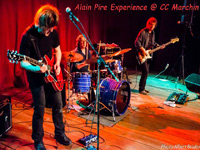 Three of a kind ...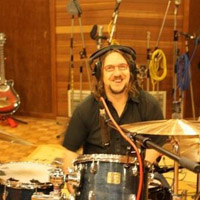 Marcus Weymare
On drums : Marcus Weymaere, a solid-rock drummer. Marcus has been a renowned and appreciated value on the European music scene since the 90s. He toured Belgium, France and Canada with a number of famous bands such as Cowboys and Aliens, Stella, Gorki, Beverly Jo Scott, Barbara Dex, William Dunker, Admiral Freebee, Guy Swinnen.
René Stock
On bass : René Stock, a gifted bass player who constantly tours in Europe with Blues acts like Rob Tognoni, Roland Van Campenhoudt, BJ Scott, Willy Willy, Catherine Feeny, Johnny Dyer, Sista Monica Parker, The Electric Kings...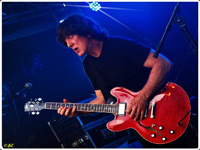 Alain Pire
Alain Pire has been on the music scene for almost four decades. He played with acts like Jo Lemaire + Flouze, Burning Plague, Ladies sing the Blues (with BJ Scott and Dani Klein), Such a Noise, Huy!, Michel Drucker Expérience and finally Alain Pire Experience.